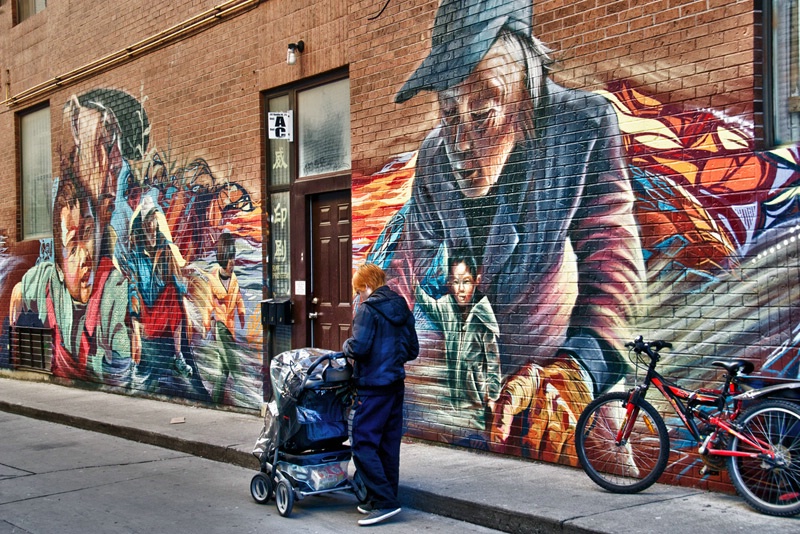 Centre of Attention
Shot in the Dundas St. W. Chinatown area of Toronto, ON, Canada. Toronto is privileged to have a great deal of excellent street art and street art type commissioned murals. This art covered wall is an excellent example of that high quality.
What I love about this capture is that the woman with the baby buggy (she just happened to walk into my shot) seems to be the object of attention of all the "characters" in the paintings on the wall. Shot with my Nikkor 18-200mm f/3.5-5.6 VRII lens.
© Gerda Grice
Copyright for this gallery photo belongs solely to Gerda Grice. Images may not be copied, downloaded, or used in any way without the express, written permission of the photographer.